Web Application & API Security
Detect risk and secure all your web applications and API's for any cloud-native architecture with Prisma Clouds Web Applications and APl security.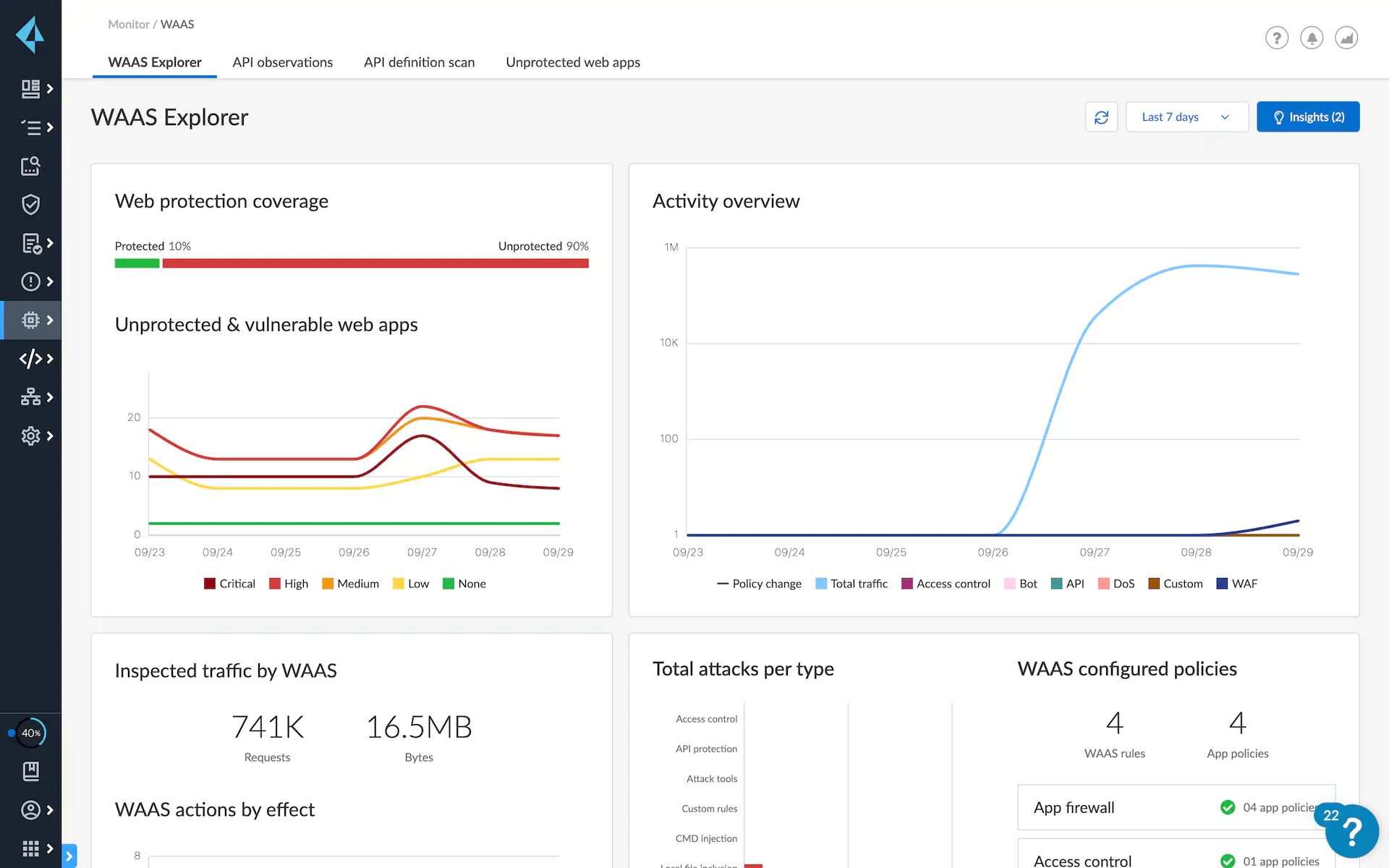 The absence of Web Application and API Security (WAAS) service exposes our web applications and APIs to various threats,
including data breaches, service disruptions and reputational damage. The manual security measures that one relies on can be time-consuming, prone to errors and insufficient in protecting against advanced attacks.
Prisma Cloud Web Application and API Security (WAAS) service offers comprehensive protection making it challenging for security teams to keep up. But by adopting DevOps best practices like CI/CD, IaC, DevSecOps, automation tools and robust security testing, organizations can streamline their security processes, better protect their apps and infrastructure and ensure a reliable software development process.
Adopting the Prisma Cloud WAAS solution can provide comprehensive protection against cyber threats, ensuring the security of sensitive data, reputation and financial well-being.