Cloud Security Posture Management
With Cloud Security Posture Management ( CSPM) adopt a proactive security posture, ensuring that the cloud environments are secure and compliant with regulatory standards, without compromising performance or scalability.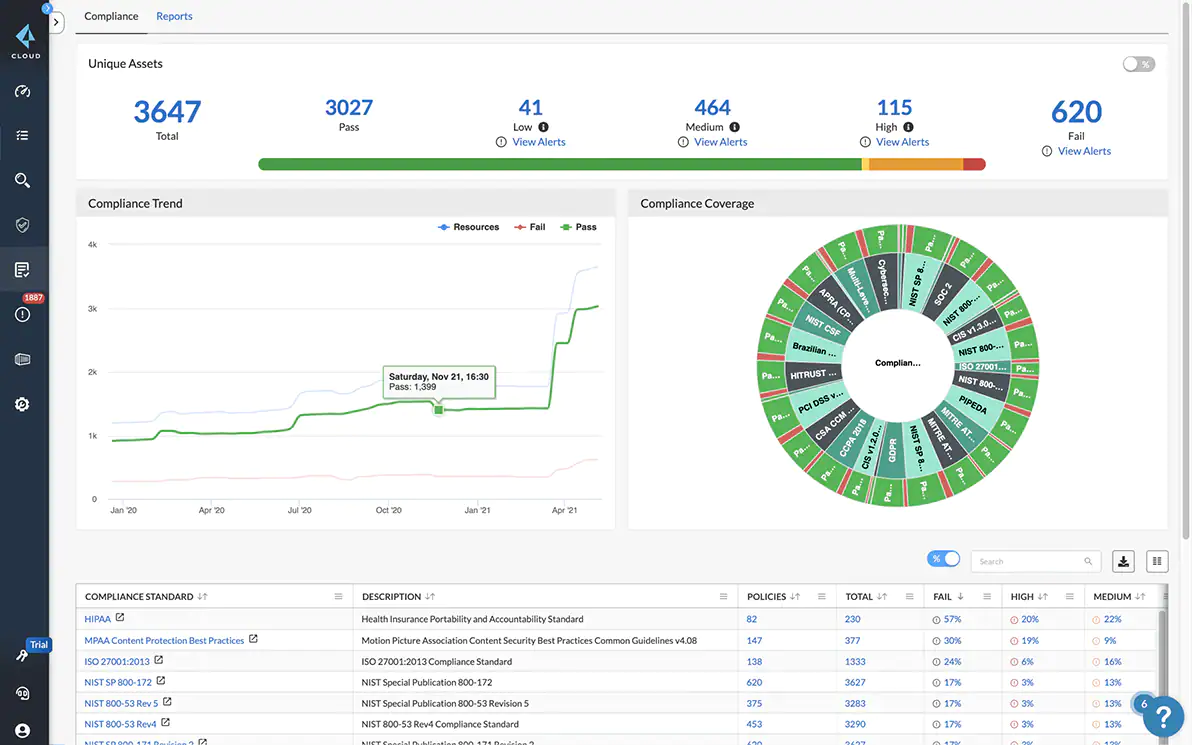 Lack of complete visibility and control over the cloud resources, makes it difficult to identify misconfigurations or vulnerabilities that can be exploited by cybercriminals. In addition, the lack of automated security controls and continuous monitoring can result in an increased risk of non-compliance with industry regulations and standards. One of the major challenges faced by organizations in securing their cloud environment is the lack of visibility and control over the data and applications that are being accessed and used across different cloud platforms.
Organizations can implement CSPM solution to gain complete visibility,
automate security controls and continuously monitor their cloud environment. Prisma Cloud's CSPM offerings provide comprehensive security and compliance features, including threat detection, policy enforcement and audit logs. One of the most effective ways to mitigate the risks of cloud-based cyber attacks is to implement a comprehensive and dynamic cloud network security solution that can adapt to the ever-changing nature of cloud environments.
By utilizing a CSPM solution, organizations can proactively manage their cloud security posture and mitigate potential risks.
Prisma Cloud's CSPM solution offers organizations comprehensive visibility, continuous monitoring and automated policy enforcement to achieve compliance, governance and enhanced security posture in the cloud. It helps organizations identify and manage security threats and compliance violations, reducing the risk of data breaches and ensuring the integrity of critical data assets.
Prisma Cloud's CSPM solution includes advanced threat detection capabilities that help organizations identify and mitigate potential security threats in their cloud environment. With real-time monitoring and alerts, Prisma Cloud can quickly detect indicators of compromise, unauthorized access and malicious activity. Its machine learning algorithms and threat intelligence data enable it to provide proactive threat protection, reducing the risk of data breaches and minimizing the impact of security incidents.
Prisma Cloud Data Security is a cloud native solution that helps to discover and protect data in public cloud environments. It offers comprehensive visibility into the security and privacy posture of data stored in AWS S3 and Azure Storage Blob and provides pre-built and customizable policies for data governance to detect PII and other compliance profiles. It leverages WildFire for malware detection and offers alerting capabilities for data classification, exposure and file types.