Cloud Infrastructure Entitlement Management
Stay ahead of the curve with Prisma Cloud's CIEM (Cloud Infrastructure Entitlement Management) solution to get a holistic view of all identities and entitlements across your cloud environment.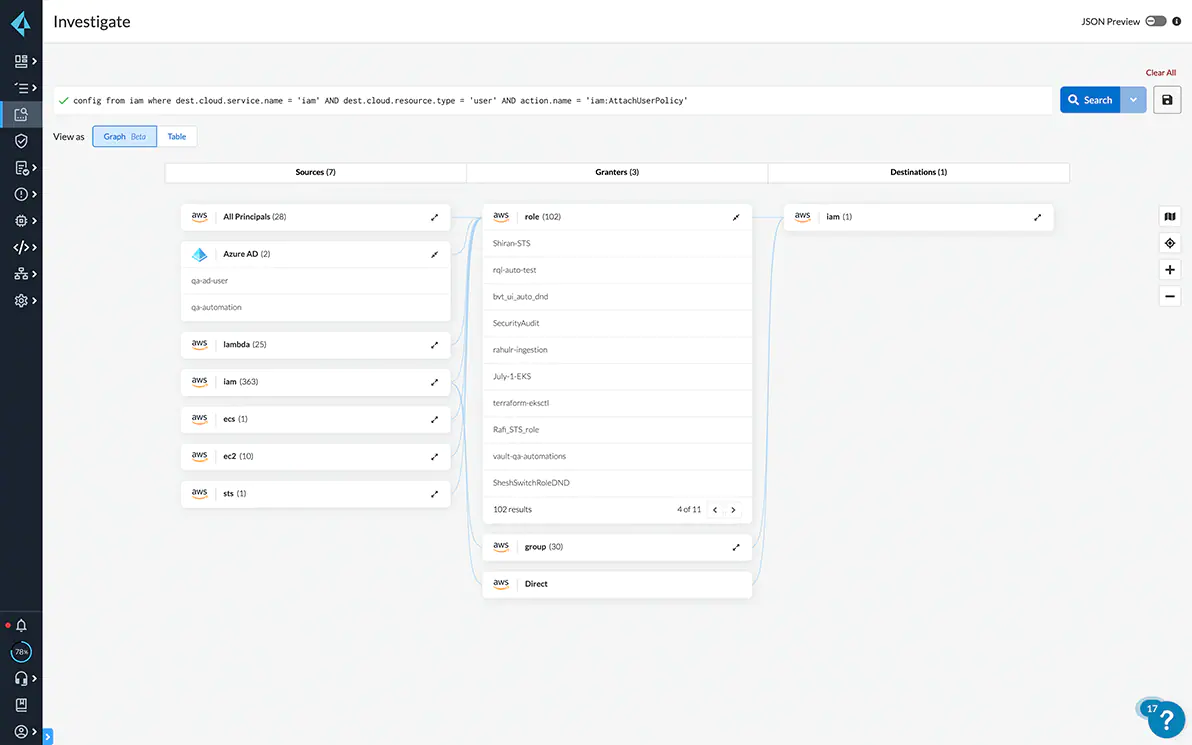 Without CIEM,
organizations may face operational inefficiencies like overly permissive roles, poor credential hygiene and difficulties in managing cloud identities and entitlements at scale. By implementing a comprehensive CIEM strategy, organizations can streamline identity management, enhance security posture and ensure regulatory compliance.
By implementing a CIEM, (Cloud Identity and Entitlement Management) solution, organizations can enhance their cloud security posture by gaining better visibility and control over cloud identities and entitlements, enabling streamlined compliance workflows and proactively detecting and mitigating security risks in real time.
Avoid starring in the next big data breach headline, it's time to consider implementing Cloud Identity and Entitlement Management.
Prisma Cloud's CIEM solution enables organizations to gain comprehensive visibility into permissions, manage multi cloud entitlements from a single solution, implement pre-built policies to detect risky permissions and remove unwanted access and quickly audit cloud permissions for internal compliance.
Prisma Cloud's CIEM solution offers IdP integration with services like Okta, Azure AD and AWS IAM Identity Center, enabling organizations to ingest SSO data, view effective permissions and roles of IdP users, query data specific to identity providers and turn those queries into cloud-agnostic policies for customized guardrails with specific compliance and remediation implications.
Prisma Cloud's CIEM solution offers automated remediation to adjust permissions and continuously enforce least-privileged access, with support for 14 common integrations and remediation playbooks to easily operationalize advanced security orchestration capabilities, including suggestions for ideal permissions levels and alert notifications to third-party tools.